The first build of Microsoft's Windows 11 operating system was recently released, if you read recent tech news. Unfortunately, this build isn't available to everyone as the Insider Program only allows people who have signed up to use it.
Windows 11 is a free upgrade from Microsoft, but your computer must meet the minimum requirements. The stable build of Windows 11 can not be installed on your PC if it does not meet minimum requirements.
TPM Requirement for Windows 11
Many people found upgrading to Windows 11 a challenge due to the requirement for TPM. When Windows 11 is installed, a TPM 2.0 hardware chip is needed. Installing the new operating system is impossible without the TPM 2.0 chip.
We have written a guide on how to check if your PC has TPM if you aren't familiar with the technology. The TPM 2.0 feature of Windows has already been described in that guide.
See Also: How to Create Fake Blue Screen of Death In Windows 10
It's also important for users to note that most modern PCs have a TPM chip at the bottom. TPM chips are common on mobile devices, but there is a chance as well that they are not configured by default. In this case, the PC health check tool says that your PC is unable to run Windows 11 if TPM is not enabled.
Steps to Enable TPM 2.0 in Windows 10 PC
To assure that your device has a TPM chip before you skip Windows 11 or purchase a new computer, you should check whether it is equipped with it. Here's a guide to help you enable TPM 2.0 on your Windows 10 computer step-by-step. Let's check it out.
Step 1. First of all, click on the Windows 10 start button and click on the 'Settings'.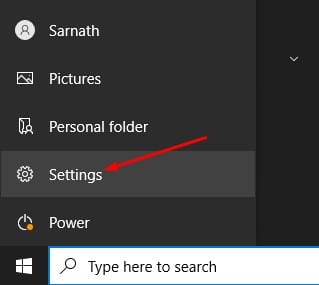 Step 2. On the Settings page, click on the 'Update & Security' option.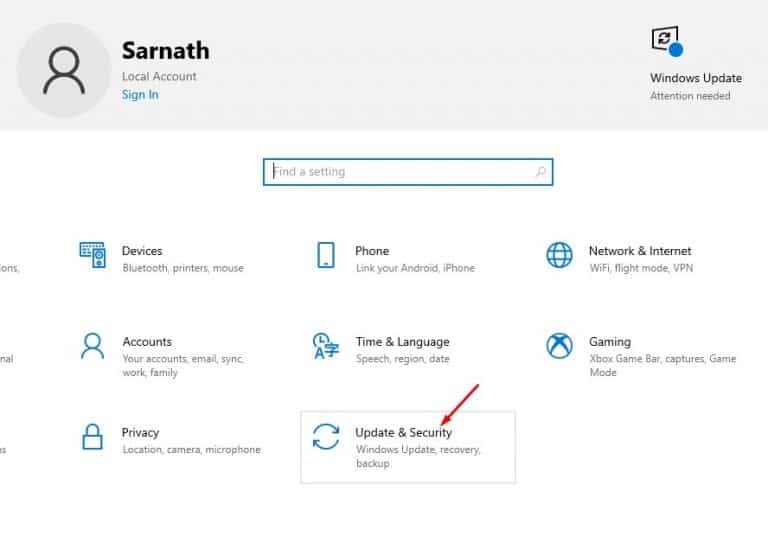 Step 3. On the left pane, click on the 'Recovery' tab as shown below.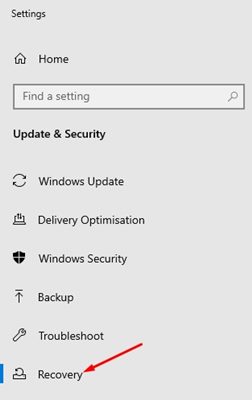 Step 4. On the right pane, click on the 'Restart Now' button behind the Advanced Startup.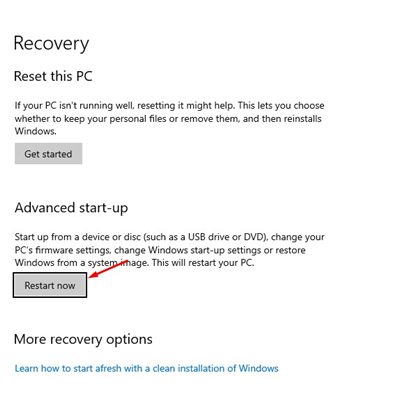 Step 5. This will reboot your PC and will launch the Advanced Startup option. Next, click on the 'Troubleshoot' option.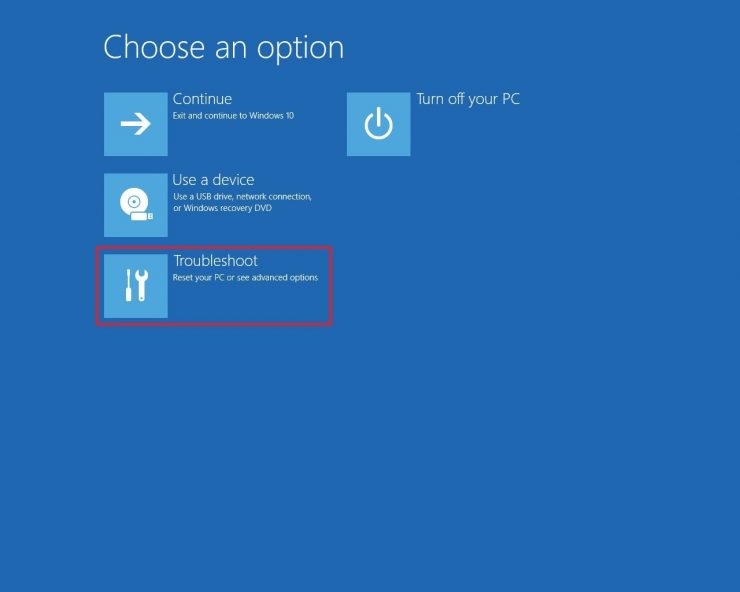 Step 6. On the next screen, click on the 'Advanced Option'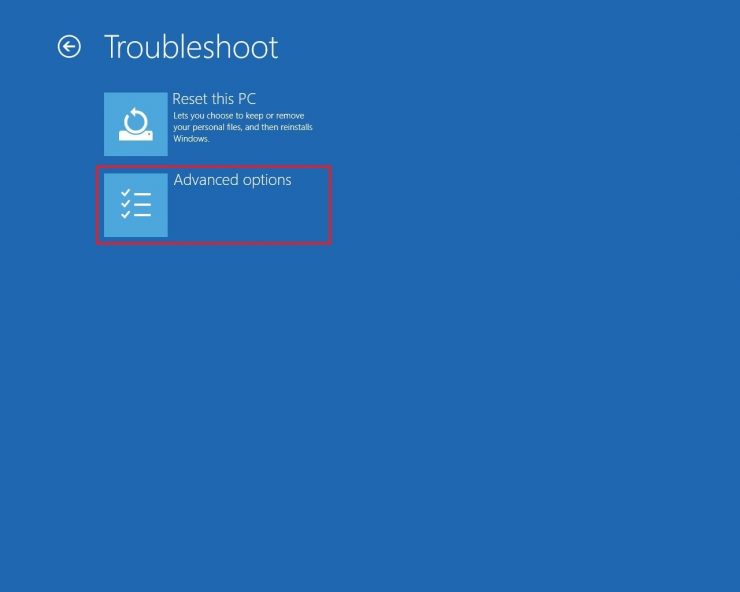 Step 6. On the next page, click on the 'UEFI Firmware Settings' option.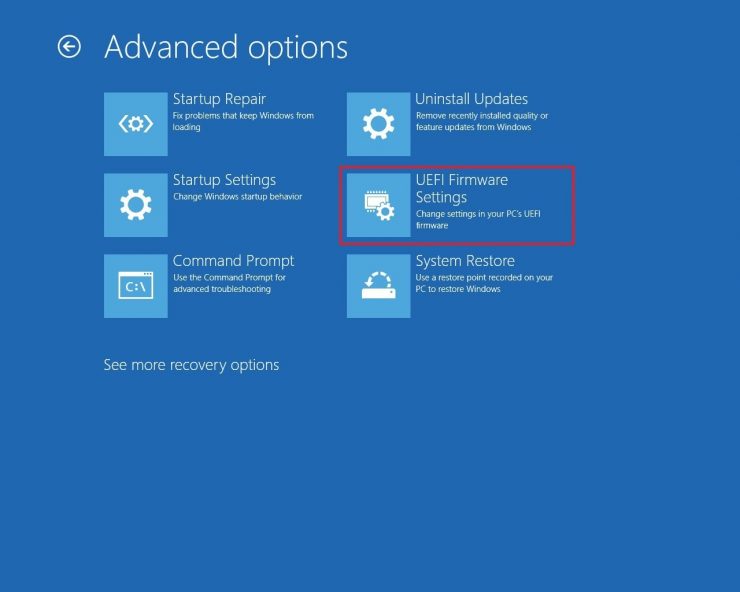 Step 7. Next, click on the 'Restart' button as shown below.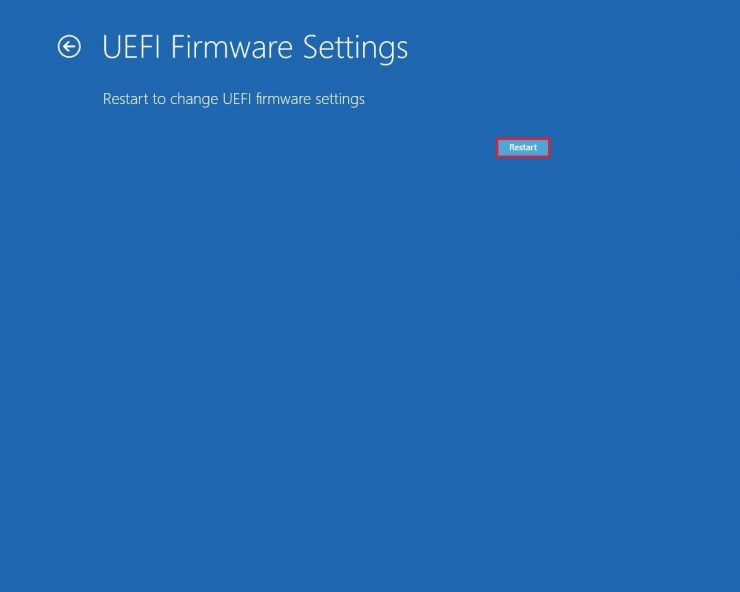 Step 8. Now on the Boot Maintenance Manager, select the 'TPM Configuration' option.
Step 9. On the next page, select 'TPM 2.0' on the Current TPM device. Next, select the 'Enabled' option and press the Enter button.
Important: You might find that the TPM settings are different depending on your UEFI or BIOS. By pressing certain dedicated keys, you can even enter UEFI mode while your PC is booting. In ASUS Motherboard, I need to press F2, for example, to access UEFI/BIOS. If you are using an HP computer, you will need to press F10 or ESC to access the UEFI mode.